video project
For this last project we did in Roxy we had to film, edit, and produce a video. At the beginning of the project we had to watch the movie Black Fish, and originally we were going to have going to have to make a public service announcement addressing how Sea World treats their orcas. However due to a lack of time we had we were able to do whatever we wanted. Even though we had the freedom to do what we wanted I decided to stick we the Sea World public service announcement. The reason I chose to stick with my original project was because I had already written the script and I actually liked what we were studying with the orcas. Overall I really liked this project and I enjoyed video editing. I look forward to using this skill again and to start exploring more complicated editing softwares so I can further improve my movies.





Independent Photoshop projects-
teacher Creature Project-
Project Reflection-
What I did on this project was take different photos and put them together to get the final product. What I did was take different bodies parts from Dave Haffeman's face and added it to the polar bears face. Then I added the polar bears head and paws on to the tuxedo and then added that whole thing to a back ground. In the background I put a mountain, a desert and a cool sky than I used the burn tool to make the whole thing darker.

I think that the hardest part of this project was trying to line all the different objects up with all the other pictures and still make it look good. Another hard thing about this project was trying to make the transition in the back ground of the desert to the mountain look as natural as possible. I didn't do that good of a job with the transition so it doesn't look as good as I wanted it too but it still was hard to get it to look as good as it is now .

I think that my favorite part of this project was actually coming up with the idea. I really liked this part of the project because there is not a lot of classes where you can be like I'm going to put my spanish teachers eyes on a polar bear. I also just really liked working in photoshop, I really liked learning all the tools and its really fun to be able to warp photos into something you like better.

I think that throughout this project I have learned that it is really helpful for me to separate my self from my friends, put in my ear buds and work by self when I know that I have to do a lot of stuff. I can get really easily distracted and that leads me to procrastinate and put of really easy work . Another thing that I learned about my self was that I need to work on advocating for my self, a bunch of times throughout this project I got stuck on things that Roxy easily answered when I talked to her but sometimes I didn't do that right away so i could kill a lot of time working on something really easy.
---
Landscapes-

understandingdistance with scale and proportion
Powered by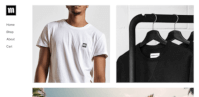 Create your own unique website with customizable templates.