Honey Bee project
Throughout this project we were focusing on this overlying idea of why honey bees are important, and the simply answer to that is "in every way." Honey bees contribute $15 billion dollars to the us agriculture revenue every year and they are responsible for 80% of all pollination. This means that without honey bees the yield of crops that we pull in on a national as well global level could drop up to 80%. That number is very high and very scary and yet it can become very real. Colony Collapse Disorder (CCD) is what they refer to when a honey beehive looses all there workers and basically implodes in a very short amount of time. Not only is the problem increasing it is also unknown as to why this is happening. This problem is an extreme threat yet I had no idea it was going on until this semester, that is why this problem is very important because no one knows about it.
For this project I chose to research about CCD as well as the positive effects that bees have on our market. So I learned that bees contribute 15 billion to US agriculture, the pollinate 80% of pollinated crops, but I also learned about the possible factors of CCD. I learned that they have found no connection in case or even a correlation of pesticides and CCD. However I did learn that certain pesticides are lethal to the honey bee.
1.
http://news.nationalgeographic.com/news/2013/13/130510-honeybee-bee-science-european-union-pesticides-colony-collapse-epa-science/
By Jennifer S. Holland, for National Geographic News PUBLISHED May 10, 2013. "The Plight of the Honeybee." National Geographic. National Geographic Society, 10 May 2013. Web. 20 Apr. 2015.
2.
-Effects of colony collapse disorder on bees and beekeepers.
-History of CCP.
-Factors of CCP.
-Triggers of CCP.
-Pesticides and Chemicals.
-Bees contribution to food.
-Bees contribution to the economy.
3.
This source will help us with our project because it will provide us with statistics that we can throw into our song. I learned that Bee's contribute $15 billion in crop production, I also learned that humans have been domesticating bees for 4,500 years. It will be good to include some numbers into our flow so that we sound professional. Another thing that this source will do for us is help us start a collection of bee vocabulary. When writing a rap you need to entertain people with a wide variety of words, and being our rap is about bees so any bee related words will be greatly needed in the creation of our song. This source talked a lot about how much money bees bring in from both pollination of crops as well as from Honey. This is very interesting to me and I want to look further into how much bees dictate food markets and what could happen if the bees were to go away. They talk a little about how there are other insects that can pollinate but not to the magnitude of bees. I think that bees and cash flow will be a good way to pull all this information into a rap. This article has a lot of information and is a great start because it is giving me an incite into a little bit of everything about bees. From here I will be able to dig deeper into more specific parts of the Honey Bee.
4.
"
Why keep worrying over the fate of a bunch of pesky stinging insects? Bees in their crucial role as pollinators are paramount. Western nations rely heavily on managed honeybees—the "moveable force" of bees that ride in trucks from farm to farm—to keep commercial agriculture productive. About a third of our foods (some 100 key crops) rely on these insects, including apples, nuts, all the favorite summer fruits (like blueberries and strawberries), alfalfa (which cows eat), and guar bean (used in all kinds of products). In total, bees contribute more than $15 billion to U.S. crop production, hardly small potatoes."
"Now it's five years later, and though
colony collapse disorder
(CCD)—the name given to the mysterious killer condition—has dwindled in the manner of cyclical diseases, bees are still battling for their lives and their colonies are weaker than ever. The
latest data
, from the 2012-2013 winter, indicate an average loss of 45.1 percent of hives across all U.S. beekeepers, up 78.2 percent from the previous winter, and a total loss of 31.1 percent of commercial hives, on par with the last six years. (Most keepers now consider a 15 percent loss "acceptable.")"
1.
http://www.ars.usda.gov/is/br/ccd/ccdprogressreport2012.pdf
Colony Collapse Disorder Progress Report. Washington D.C.: USDA, Agricultural Research Service, 2009. Colony Collapse Disorder Progress Report. USDA, June 2012. Web. 6 May 2015.
2.
-Discussed the possible correlation of pathogens and ccd.
-Possible new pathogens contributing to ccd.
-Discussed the possible idea of a diverse amount of pathogens and pesticides as being the cause.
-Refers to the ccd action plan frequently, this article was written as apart of it.
-Studied bee management practice to look for possible causes of ccd.
-Discussed proper bee management practices.
-Defines CCD and gives list of possible factors.
-Talks about pesticide combinations.
3.
I believe that this source has a huge amount of information on both honey bees but more specifically Colony Collapse Disorder. However I think that the only way that this article will help me with is by giving me a greater understanding of what CCD is. Besides from that I actually think that this scientific article had a negative effect on my rap. When writing a rap it is hard to incorporate the type of facts and discoveries that require very long and complex sentences to break them apart. Along with that it just showed me how confusing CCD really is. These two things combined may have lead me to better overall understanding of CCD itself but it did quite the opposite for my understanding of the factors of CCD. Prior to this article I was leaning in the direction of writing about how to prevent CCD but after this article I think there is no way a rap could go anywhere close to describing a single guaranteed factor of CCD. In that sense this research paper helped in the way of me deciding I will need to write my rap on something other than the factors of CCD. Besides from that I really enjoyed this article and believe that it has a lot of information to offer. I learned that they still haven't found even a correlation between pesticides and Colony Collapse. They have found both high and low levels of all kinds of pesticides in both healthy hives and collapsed hives. Another thing that I learned is that while they have yet to find a cure or even a cause there has been a decrease in the amount of colonies lost to CCD. After reading this I am starting to question my first source since they seemed very confident saying that pesticides are a confirmed trigger of CCP.
4.
"A survey of beekeepers throughout the United States was jointly conducted for the fifth consecutive year by the Apiary Inspectors of America and ARS with additional assistance this year from the Bee Informed Partnership.
1
Total average losses of honey bee colonies for winter 2011–2012 (October 2011–April 2012) were 22 percent, which is lower than previous surveys performed between 2007 and 2010.
2
CCD is characterized by a sudden dwindling of bees as winter turns to spring with a queen, some brood, and a few nurse bees remaining in the hive, but at levels below those needed (10,000 bees) for a colony to survive as it begins to forage and rear brood. The unusually warm 2011–2012 winter could be one contributing factor to the drop in colony losses, although no direct scientific research has been performed to discern whether a connection exists between weather and CCD. The National Oceanic and Atmospheric Administration reported that January 2012 was the fourth warmest January on record."
"Field exposure of pollinator insects, including honey bees, to pesticides at both lethal and sublethal levels continues to be a concern. Extensive discussions have occurred in the media and among researchers about whether pesticides are a significant threat to pollinators. In particular, exposure to pesticide-contaminated dust from abrasion of certain pesticide-treated seed (e.g., corn) during spring plantings appears to have negative effects on individual honey bees in experimental (laboratory and field) settings. Dust collected from within mechanized planters during spring planting has been shown to contain pesticide concentrations in parts per thousand (i.e., concentrations 1 million times greater than parts per billion).
6
However, there are no data to indicate that bees are exposed to residue levels in the environment that even approach those measured in the seeding equipment. Researchers have not yet determined how honey bees and other pollinators react when exposed to environmentally relevant levels and whether a significant number of bees would likely be present in or around fields that are planted or seeded. Also, recent advances in seeders are reducing the hazard associated with pesticide-contaminated dust."
"Honey bees are essential pollinators for many crops, but in light of CCD and other new threats that have arisen in the last 15 years, researchers have begun assessing the use of alternative insects such as bumblebees (
Bombus
sp.) and blue orchard bees (
Osmia lignaria
) to serve as crop pollinators. Unfortunately, even as this research is occurring, new problems in insect management have arisen. For example, a recent study demonstrated a high degree (73–93 percent) of cross-infection of viruses between honey bees and native bumble bees.
13
Thus, it is possible that co-infections and reinfection pathways may develop, thereby complicating the use of alternative pollinators."
1.
http://www.nature.org/ourinitiatives/regions/northamerica/unitedstates/indiana/journeywithnature/bees-agriculture.xml
"Bees & Agriculture." Bees & Agriculture | The Nature Conservancy. The Nature Conservancy, n.d. Web. 06 May 2015.
2.
-Talks about CCD and possible effects.
-Shows the importance of bees.
-Shows bees contribution to agriculture.
-Shows the plants that gets pollinated by bees.
-Explains in details the process of pollination.
3.
This article was the shortest one I read but it may have been one of the most important one because it was offer information on some of the other aspects of bees. It talked a lot about how important honey bees are for agriculture which I find very fascinating. However despite the fact that the title of the article was Bees and Agriculture it still went into detail about CCD and some possible factors. Even though this information wasn't it was very helpful because it showed me that Colony Collapse is a really big deal that can't be ignored when learning about bees, this is why I have chosen to include a little verse or stanza about CCD and then spend the rest of my rap talking about the positive affects bees have. I learned that bees produce 609,000 pounds of honey every year in just Indiana, this caught my attention because there isn't a lot of products created in the US and I think that its interesting that bees work isn't being outsourced. This in itself shows the true irreplaceable aspects of the honey bee.
4.
"Honeybees are quite valuable as they contribute to the successes of agriculture and industry. In fact, the monetary value of honey bees as commercial pollinators in the United States is estimated at about $15 billion annually with them doing almost 80% of all crop pollination. Without them, farmers and consumers would be at a great loss."
"It seems that every few years or so there is a large die-off of bees that concerns scientists, agriculturalists and beekeepers. In the late 1980's tracheal and varroa mites infested beehives and decimating bee colony populations.
Tracheal mites
haven't posed much of a problem in the past several years; however
varroa mites
continue to spread viruses which lead to parasitic mite syndrome. In the fall of 2006 a problem was noticed that was first called "fall dwindling" but was later renamed as
Colony Collapse Disorder (CCD)
. CCD is characterized as a sudden die-off of bee colonies brought on by the disappearance of adult bees from their hives."
"It cannot be denied that the honey bee is the greatest pollinating machine when it comes to agriculture. Their large perennial colonies can be moved to wherever they are needed and they can communicate direction and distance from the hive to nectar sources. Honey bees also practice flower fidelity which makes them very efficient pollinators. Flower fidelity is the habit of concentrating on one specific species of flower when gathering and transferring pollen even though the insect is attracted to a large variety of flowers."
Dissection
During this project I was given the opportunity to to dissect a shark and learn about the anatomy of it. I really enjoyed this project because I found out that I have no problem cutting open animals to view their insides, of course for science. However I was excited by this because I had always just assumed that directions would be something I found to be gross so I was not looking forward to that part of this project. However the more and more I dissected the more fascinated I became with what was actually going on. Because of this I took a lot of pride in my work and got a very good grade on the final exam. Throughout the project however I was mostly focused on learning about how our shark had been evolved to streamline its organs to become faster and better at protecting its self. I learned how the shark has a compacted intestine to stay streamline while using a spiraling system to make just as effective. I also learned about how our shark has glands that can detect changes in the pressure around itself in order to detect incoming prey from all sides.
Crime Scene investigation project
The purpose of this project was to teach us how to write research papers along with how to do many different forensic techniques used in crime scene investigations. Along with the science parts of crime we also talked briefly about the judicial side of it all, mostly focusing on wrongful conviction and exoneration.

During this project we were given a crime scene and the task to solve the murder. We used different sciences to determine key questions in the investigation like was it a homicide or suicide, what was the cause of death, and ultimately who was the murderer. Along with the labs that we took part in we also had to write research papers explaining the scientific methods we learned.

The sciences that I learned in this project was blood spatter analysis, super glue fuming, blood typing, and coroners reports. All of these sciences are used in real investigations and all have been responsible for the exoneration of many innocent inmates, another big part of this project that we talked about.

The skills that I obtained in this project are writing research reports, and many scientific methods used to solve murders.
Eno Ulshafer
Crime Scene:
#1
Evidence being examined:
Blood of victim
Forensic science used:
Blood Typing
Summary of the Science:
Blood typing is using antigenic substances, inherited from both partners, found in red blood cells to determine what classification of blood it falls into. First off, antigens, depending on the blood group they are in are made of proteins, carbohydrates, glycoproteins, or glycolipids. There are 33 different recognized human blood group systems, the two most important ABO and RhD are responsible for determining blood types. These two types of blood group systems were discovered in early experiments of blood transfusion by Kalt Landsteiner in 1901. After the discovery of these two types came the Coombs Test in 1945. This test finds the different antigens on the blood surface and can determine the classification from it. From this test the 33 blood groups were discovered as well as over 600 antigens, although many of them are very rare.
Blood is very helpful if found at a crime scene for it is considered associative evidence and provides a source of hard evidence that can link a person to the place of a crime. Using blood found at a crime scene it is easy to match it to someone with the same blood type although some peoples blood types can change. This can happen when an antigen in infection, malignancy, or autoimmune disease experiences suppression or addition, however this is very rare. A more common way someones blood type could change is through a bone marrow transplant, a fairly routine operation for leukemia, lymphomas, as well as several other diseases. A persons blood type with only change if the donor of the bone marrow has a different blood type of that who is receiving it, than if so the patient will slowly convert into the donor's blood type. Blood types can used for more than just identifying a person, they can also be responsible for susceptibility to infections. Like the D antigen, the most significant Rh antibody, has the most likely chance of spurring a response from the immune system. To determine if someones blood type includes an Rh antigen look for the plus or minus along side the blood type. For example if someone had the blood type O- they would not have an Rh antigen but if there blood type was O+ then they would.
To determines someones blood type altogether you would use ABO typing. The first step in this process is mixing the blood being tested with
antibodies against type A and B blood. This will result in the blood cells either sticking together (Agglutinate) or them not. If they do agglutinate the blood had reacted to one of the antibodies. Depending on which antibody it reacted to you can determine if the blood was A, B, or O. If a person has A blood they will have anti-B antibodies, and if they have B blood they will have anti-A antibodies. If there blood has both anti-A antibodies and anti-B antibodies then their blood type is O.
The procedure used for blood typing takes very few steps and is fairly easy to take part in. First thing needed is monoclonal antibodies stored in an ice tray, then the patient getting tested has the portion of his skin that will be sampled from wiped down by an alcohol swab. The skin will then be pricked by a small lancet and producing minimal blood. Only one drop is needed to fall on the three depressions of a glass slide, one for each antibody. After the blood is on the three depressions a drop of ant-A is placed on one, a drop of ant-B is placed on another, and a drop of anti-D is placed on the last one, all getting mixed in the blood well. The last step is to wait and observe what antibodies the blood reacts with determing the blood type.
Blood typing is responsible for the lives of many people who needed blood transfusions. Without knowing what blood type was what there would be no way to determine whos blood to give to who. Along with this, the study of antigens has made it possible to discover different peoples allergies also saving many lives. The discovery of blood typing has lead to many other great advancements both medical and scientific.
When we blood typed different samples found at our crime scene we were able to determine that Aaron Lee had a blood type of O+. We were also able to learn that Michelle Lee had a blood type of O-. Testing the blood types further we were able to conclude that Michelle had gotten some of Aarons blood on her shirt but not on her collar.
Eno Ulshafer
Crime Scene:
#1
Evidence being examined:
Tequila Bottle, rum bottle, 3 cups, and oxycodone bottle
Forensic science used:
Superglue Fuming
Summary of the Science:
Fingerprints have been the image of forensic science in both its importance as a physical piece of evidence as well as its symbol for justice, however finding a fingerprint takes more that just walking into a room and looking around. One common inexpensive way of revealing them is superglue fuming, a technique in where the superglue sticks to the amino acids left behind by the fingerprint providing a visible image of the print. Fingerprint analysis has been around for over a hundred years yet the first major database of fingerprints was the International Association for Identification formed in 1915. However the option be a certified print examiner didn't come around until 1977. Fingerprint analysis is the most popular procedure in forensic science and it is always expanding.
As stated by the Locard's Exchange Principle every contact leaves a trace, so when a persons hand comes into contact with an object their print is transferred via their oils and perspiration from the pores of the finger. Although they are not visible to the naked eye they can be uncovered and turned into associative evidence, since they link victims or suspects to the crime scene. Once the fingerprint is uncovered using the unique characteristics of every fingerprint such as arches, loop, and whirls it can be traced back to an individual person. Besides the uniqueness of the prints themselves there are also three different types of fingerprints depending all on their visibility. The first one is a latent print, this is where the prints are not visible to the naked eye and a series of chemical processes are needed in order to uncover them. These are some of the most common types of fingerprints since they occur every time a finger comes into contact with an object or surface. The next type of print is an impression print, these are much easier to see sometimes even by the naked eye however other times a special light is required to make the print completely visible. Impression prints are formed when a person comes into contact with something soft and malleable like a clay or mud and leaves an impression of their print on the surface of it. Lastly visible prints are ones that need no altercation in order to see, this can occur if a the persons hand had a coloured liquid or some blood on it and was then transferred with the print onto another surface. Fingerprints are composed of organic and inorganic substances as well as sweat that is left behind by a persons hand. The organic substances its formed by are amino acids, lactic acids, ammonia, glucose, riboflavin, iso agglutinogens and peptides. The inorganic chemicals are potassium, sodium, carbon trioxide and chlorine. The combination of these chemicals and compounds create a print that can last at a crime scene for a long time
They're are many different ways to make prints visible but the most common practice is superglue fuming. Superglue fuming, or cyanoacrylate fuming develops prints by heating up superglue making the chemical cyanoacrylate evaporate to a gaseous state allowing the amino acids, proteins, and fatty acids along with the moisture in the air to create a visible image of the print.
In order to get a good fingerprint while superglue fuming there are several steps needed to be taken. The first step is to take super glue and water and place it on a warming pad inside of a developing chamber, along with the warming pad include any evidence you wish to fume. The you must wait as the cyanoacrylate in the super glue begins to boil, as this happens the superglue will attach itself to the amino acids of the print making it visible for the naked eye. However this will not all happen at once, the prints must be left out to develop. The final result will look like a small white film outlining all the lines of the print, even it will be visible it might be hard to see one way to make them even more defined is to dust them with a type of fingerprint powder. Once the fingerprint is clearly visible you can place a piece of tape on top of it pulling the print away from the object making it possible to scan into a computer. Once in the computer the prints can easily be referenced and matched with ones in databases.
The rate at which fingerprint technology is advancing has sped up dramatically in the last fifteen years. These advancements include easier techniques for pulling prints off of difficult surfaces.
When we superglue fumed the tequila found at our crime scene we were able to determine that along with Aaron Lee's prints MIchelle Lee also handled the bottle. We were able to conclude that Aaron Lee consumed the tequila shortly before dying.
Powered by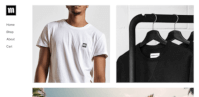 Create your own unique website with customizable templates.