SOCIAL ENTREPRENEURSHIP PROJECT



Education Collage
Vietnam project
Okay Ho, here we go,






yo im lbj, and I wanted to stay





in my own home country but theres just no way





I brought in rolling thunder 13 years after the maddox





and i just want it all to stop I don't wanna wreak havoc





okay we started off simple with a couple of advisors





can't say we had good intentions, didn't want forest fires





you split your country in two yeah you should've been wiser





but nothing beats this new plan you know that i have conspired





you started hiding your troops in the trees like gorillas





not only were they hidden there also trained killas





we couldn't match your troops so we brought in agent orange





it worked really well and than we got…. um… a little… um… torn?






okay im ho chi minh or the bringer of light





the name comforts my people but it should bring you fright





okay I never wanted this war, all this killings on you,





I cant control my extremists or anything they do





I wasn't extreme, but your troops attacked my lai





women dead in the streets, hombroski thats no lie





okay you killed the election , I gotta say I'm impressed





but what about all the info that you went and suppressed





and I've never been questioned, never been second guessed





and unlike your presidency, you know I've made some progress





okay I'm the first falling domino, and I know that you're scared





but communism's gonna spread so know you'd better be prepared






between you and me there is a huge distinction

along with the kong, ill put pandas in extinction

I know you think im nice but first I'm sweet than sour

why dont you ask jfk how I chose to rise to power

this isnt just a joke, americas supreme

we actually have a force you just have a head of steam

were such the favored side half your country's on our team

you might as well surrender now and end your crazy skeme ,



I'm taking crap from someone who looks like robert Di Niro?

yeah you should think twice before you try to act like a hero

We just wanted some hiking trails in our neighboring countries

but you had to bomb that too, you big explosive junkie

I put you in your place, with the tet offensive

All the progress you were making has now been suspended

the gorillas need their trees, so consider me offended

my new country comminam, you can consider it defended


the damage is done, who are you trying to impress

im gonna win this war you can quote that to the press

threaten america? lets think what's gonna happen next?

you are just a pawn in the military game of chess


we are giving you the choice, you can leave within a week,

but up until then, were gonna kill every fleet

okay remember korea? get ready for a repeat

take your little weapons and go and take a seat


During our Vietnam project me and my partner Max created a rap battle where LBJ barred up against Ho Chi Minh. I am extremely proud of this project due to the amount of effort that we both put into it along with the outcome that does a good job of showing both sides of the story that is the Vietnam War. To me this project really stood out from the rest because we really focused on getting two perspectives into our rap instead of just focusing on either a single countries flaws or victories. We wanted to show that this war had no innocent sides and that many horrific crimes were committed.
Going into this project I was a little fearful on how we were going fulfill the requirements of three rough drafts as well as the final copy, however this fear did not last long. As soon as we finished the first draft and went through it once we realized that while talking through lyrics can make them sounds good, going through them at a faster speed reveals many errors. Because of this it took us three drafts to get our lyrics good enough to what we wanted. Once we got three drafts of lyrics written it was time to move on to recording, which lead to much more refinement. In the end we had four drafts to turn in as well as the final copy, but none of the hundreds of deleted verses were saved. Over all I can say that this project had the most refinement of any project I have completed this year.
I really enjoyed this project because I have a passion for rap music and I was able to express this in this project. Lately I have been listening to alot of rap music and as a joke my friends and I would write raps. I had a fun time making lyrics so being able to do that for a project was very fun. For how we got inspired to make it from both sides of the story was we noticed how no other students were making it from two perspectives and we thought that it would the best way to show how brutal the vietnam war really was.
WW2 Short story
For this project we had to write a short story that showed the truth of war in our opinions expressed to the best of our abilities. This project had to be 5-7 pages and it needed to be historically correct when it came to details of locations, battles, weapons, etc it also could be set in either a WW1 or WW2 setting. Leading up to this project we studied these two wars fairly extensively with readings for both topics. After getting good understandings of the wars we were asked to do research on the time and place that we wished to set our story as well as to write a outline for the story to come.
I believe that for my story I did a good job in making my plot believable as well as exciting. I tried hard to make my story relatable by not having my main character be a hero and have him more be a normal person who doesn't know what to think of war since he hasn't really had any real experiences. Another way I believe I made the plot strong was by giving the character a background that urges him to fight and avenge his home country, witch was a good outside motivation that drove the plot.
Story

Excerpt
"Yes sir?" I answer with a puzzled expression.
He comes up to me and says, "The Allies have requested that we stay here in London and fight against the Nazis!" He seemed to be bursting with excitement, as he or anyone in this platoon should be. Everyone here has lost almost everything to Hitler's army including our own home country, so when given the chance to face them again, every pilot here is going to take it.
"Yes sir!" I tell him trying to keep the smile from creeping onto my face but as soon as he leaves I allowed myself a huge grin then head off to tell my friends the news. I find Ludwik with his beloved Hurricane polishing some of the propellers.
"Ludy you won't believe the news," I almost yell in anticipation.
"What?" he answers not quite sure of what to think.
"We're going after the Nazis tomorrow morning!" I exclaim.
"Finally!"
I think that this does an especially good job at showing the background of the characters and why they wish to get revenge on Germany and that is essentially what drives the plot.
I believe that the literary element that I struggled with the most was telling rather than showing. I didn't learn about this type of writing until after I had written my first draft and I had told the reader so many times when I could have shown them that the amount of work it would have taken to go through and re word all my sentences wouldn't be worth it. However I did go through and fix some of the more major problems I saw with me telling the reader and I got some good sentences that show the reader. I think that I really struggled with this because I maybe had herd of this prior to the short story but I never learned how to correct it. This made it difficult especially after a whole draft was written because going though would have just jumbled up the writing as well as probably making it longer than it was allowed to be.
Going back through my first draft to edit it there were many corrections I had to make, but there were two majors reoccurring problems that I saw. The first thing that I kept repeating was changing my verb tense. I wrote the story in present tense but going back though it I saw many errors especially when it came to dialogue. I would witch from present to pass tense even several times in a sentence so I had to go back and fix all of verbs with the wrong tense. This helped out the readers I know because when I had people critique they all told me to watch for my tenses, but when I went through and fixed them all they had no complaints. The other big problem that I noticed I kept doing was I would use a comma when there should have been a period. This lead to many run on sentences and when I would go a read it out loud it didn't flow well and it just seamed to drag on and on with no breaks. However I went through and switched about half of the commas to periods and by the end I really liked how it sounded and was proud to exhibit it at Marias.
FULL STORY
Slaughter HOuse Five
One comment that I heard in the seminar that really stuck out to me is when Perrin said, "Time is the most important part of the book." This really stuck out to me because while reading
Slaughterhouse Five
I had never thought of the way Vonnegut set up time as important, I always just thought he skipped around so that he could include many different memories in a short period of time. However when Perrin shared his idea it got me thinking about how the author could have connected certain memories or points in time to try to show causation and correlation. However I think that the idea of time in this book goes deeper than that, I believe that since Vonnegut hardly ever would talk about how long each moment would go on for it left the interpretation of the importances of this book to the reader. With no real emphasis on really any moment in this book, excluding maybe the bombing of Dresden, you as the reader get to choose how you interpret what he is saying towards war. That is why when the question of wether or not this book is an anti war novel came up it got such mixed responses. So while Perrin's comment was about the importance of time, It drew my attention more as the importance of a lack of time.
A question that came up in our socratic seminar was "What might the Tralfamdorians symbolize?" and to me that brought up a lot of thoughts that I had been wondering and annotating about the entire book. While reading this book I was never able to except the idea that all the weird phenomenons happening to Billy, such as time travel and alien abduction, were real. The whole time I was thinking to my self "where do these ideas come from for him?" and "How could experiences in war trigger mental reactions like this?" so when this question came up I wasn't necessarily the most verbal one, but I knew I had a lot to say on the matter. I believe that Billy came up with the idea of Tralfamadore to give him an idea of what war was. Throughout the entire book Vonnegut makes Billy absolutely nothing special, before the war he has lived a completely normal life, so when he is thrown into this war centered environment it feels like an entirely different planet. So when Billy was than taken captive as a prisoner of war and his brain realized that he was no longer any where near home, with people nothing like he was used too and it manifested into the idea that he was not even on earth and was in fact on a zoo surrounded by aliens. This could have provided comfort for Billy knowing that all the terrible things that he was forced to live with at war weren't connected to earth or humans, and he could continue to live his life thinking everything was innocent.
Reading
Slaughterhouse Five
I wasn't able to connect it to anything I have read or seen before. While it shared similarities in simple ways to many things the main ideas and the way it was written was completely new to me. This way the first time that I had read something that was not written in a linear fashion, and the idea interested me greatly. This was also the first war novel that I had read that didn't focus on the experiences of war, and instead decided to talk about mostly post war experiences. I think that these two differences are what make this book stand out so well, first with the different format it grabs readers attention, then with the different outlooks on war it leaves a long lasting impression. I believe that the reason I was interested in this book was because of the uniqueness and how it didn't use imagery of slaughter to show the terrors of war, but instead used the imagery of an insane veteran to show you the horrors of the unseen wars that continue on long past any battle.
While it is hard to find books that can be compared to
Slaughterhouse Five, All Quiet on the Western Front
shares some similarities with it. One connection that I saw that the two books share, was the lack of emotion when it came to death. When writing a war novel I think that they try really hard to get across that due to large amount of deaths you get to a point where you no longer feel any emotions witnessing killing. Vonnegut does this in
Slaughterhouse Five
by saying, "So it goes" every time there is a death, and Remarque would describe huge killing and then have Paul and his friends deal with it emotionlessly. Another similarity I saw between the two books was how they both included life outside out war to give another perspective of what it was like. In
All Quiet on the Western Front
there is a part of the book where Paul is granted leave and is allowed to return home, during this period of time Paul feels very sad and thinks that he no longer fits into normal society. While this part of the book did not take up very much of the story, it was very similar to most of
Slaughterhouse Five.
Vonnegut spends much of the book describing how Billy no longer fits into society after the war, and how he is hardly ever happy.
All quiet on the western front
Debating such a controversial matter such as World War 1 a lot of powerful topics are going to come up, however I believe that there were a few comments made in particular that really stuck out. The first main point that I thought made a lot of sense was when Max talked about when Paul was making potato pancakes in the middle of bombardment and how it represented Paul's life before the war. It showed Paul doing a normal everything thing such as making pancakes and then there came war. War was the shells flying through the house, ripping apart everything Paul knew about life. Another comment that came up that I really liked was when Keiran talked about how when Paul's platoon is assigned to protect a village and to them it is like a break were they are given much better food, drink, and cigars as well as getting mattresses to sleep on. I think Keiran just thought of this as really lucky for the soldiers but it got me thinking about how it could be used as an analogy for life after war. I shows how even though the soldiers are getting everyday normal things such as good food, and mattresses they will still always be surround by war. For when they start to make themselves a grand feast an enemy bombardment starts to happen and they have to continue to cook while also dodging shells and avoiding shrapnel. They had to do an everyday normal thing while avoiding the dangers of war. That is a mind set that will never leave them
In chapter 2 Paul and all his friends become very upset when horses begin to get hit and shriek. By the end of the bombardment there are several injured horses that continue to wail, it seams like some of Paul's friends get more upset about the horses being in that much pain, then over any human death they have seen. To me this was a great way for the author to show the truth of war, it showed how desensitized all the soldiers had gotten to the death of their comrades but when something starts to die that they are unused to, it brings up a lot of emotions for them. I think another way that this showed the truth of war was by the basic fact of how terrible it was that all these horses were being slaughtered just like men. Horses go into these battle with no choice being lead through machine guns and barbed wire and all it took was a small injury to take them down. The last way I believe the author showed the truth of war with the horses was how much it gets dragged out. The horses are left screaming in agony for almost a day. No one is willing to put them down they just wait around and let it suffer, this to me seemed like an analogy for the war wounded soldiers are treated. The soldiers in hospitals are given such basic care that they basically have to just sit around and wait to die like the horses.
Through out the book an overlying factor that seemed to come back up over and over again in All Quiet on the Western Front was this idea of brotherhood. This was the relationships that the soldiers developed with each other after being in life threatening situations together. To me I was able to connect that to a book I was reading at the same time as AQotWF called Gates of Fire. Gates of fire is about the Spartan warriors of Lakdemoneom. These soldiers were known throughout Greece and the World because of their great fighting technique and style. These soldiers could go into a battle that they were far outnumbered and out sized completely fearlessly. They did this by not only training their kids starting at the time they turn six, but they also do it by having the kids train with the same group of boys that are going to be in their platoon. The amount of love and respect each soldier has for every member of their army is what made them so great, the reason they were so fearless is because they knew they weren't fighting for themselves there were fighting for their brothers in arms. To me that seems like the biggest factor of war, and that is your comrades. You have to rely on them to do well as they will rely on you to do the same and that has been a huge part of war since Ancient Greece.
Going into the battle I felt nervous as always, I was about to charge towards machine guns and bayonets and hope I have some luck today. However the charge is short, the German numbers have fallen drastically and we are overpowering them in almost every way. We scout around looking for any fallen or injured soldiers and then were on our way back. I start to daydream of going home and seeing my wife and child and not having to worry about the war anymore and thats when I fall into a shell hole. I start to laugh at my own stupidity then freeze out of fear as what I thought to have been a dead german springs out of the water and launches at me. He stabs me three times with his knife then sinks back into the water. I am in terrible pain and cannot make a move or say a word as hard as I try, I need water. I stay still for a long time as I watch my attacker. I notice he seams nothing like our generals lead us to believe or attackers look it, he appears no bigger than me and he defiantly looks just as scared as me. After a little bit of time I realize the german is staring at me, and out of fear I try to crawl away using ever bit of energy I have, as I start to move he gets up and crawls over to me. I decide there is no choice but to embrace what ever more pain he would like to put me through but when he gets over to me he does nothing but put his hands up and says something in German in what I perceive to be an apologetic tone. We sit next to each other for a moment and he must have seen me eyeing the puddle at the bottom of the shell for he goes and fills his hands water and comes and gives it to me. I start to feel extremely weak and he can tell, he starts to talk in German again. All I can think about is my wife and even go as far as to tell the german about her, knowing chances are that he doesn't speak French. My eyes start to drift close, staring at the man who killed me as he tries to comfort me in German.
Powered by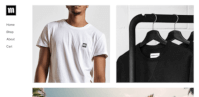 Create your own unique website with customizable templates.