Happiness and Meaning Project
Voice Recording of Reflection
Album Cover
Rhetoric Project
This project was designed to show us the power of rhetoric. We first learned how rhetoric is used in our society to convince people of things and studied the history of how influential people in history have used it to gain power and spread ideas. It was very surprising to learn that we all use rhetoric every day whether we are doing it intentionally or not. We next learned about rhetorical strategies such as ethos pathos and logos as long as logical fallacies, which are appeals that can be use as a way to convince the audience of your cause. For the project there were two pieces, the first was to create a rhetorical writing piece on an issue of our choosing which was then turned into a speech or a presentation of some kind that could be displayed at exhibition. I chose to do my project with Max Jaye on the highly controversial issue of legalized marijuana because to me that is one of the most important and relevant topics at this time. For my writing piece I chose to write a letter to the editor trying to persuade people that nationally legalized marijuana is the best possible action that our country could make.

For the verbal part of this project max and I worked together on a live debate that we presented at the final exhibition.. Even though I wrote about why I wanted legalized marijuana in my letter, I chose to play devils advocate for the debate and argue against the national legalization. This proved to be a difficult task but I really enjoyed the challenge of trying to find out why people disagree with me and my view points, and for what reasons. It was extremely difficult to create a valid argument backed by facts, however it all came together nicely and max and I had an excellent debate, P.S. I won.

​While letters to the editors are usually packed full of rhetoric, whether or not the reader/writer is aware of it, however I believe that the most about of rhetoric used in this project was in our debate. While there is data that supports both sides of the argument, most of the national debate over this subject comes from a moral standpoint. So in order for us to get at the root of the problem we had to approach the debate from a very rhetorical point of view. I have always been a very opinionated writer, and I know now that I have also always used rhetoric, but I was very excited to learn what this tool actually was, and how to take control of it in the best way. What I was able to take away from this project was how to use rhetorical devices in speech, as a way to silently pursaude a person to believe in what you want.

I think that one of the most challenging parts of the project was coming up with data to support the anti legalization point of view. We were focusing mostly on the economic success that comes with this emerging market, and when we are looking a huge projected income it was hard to make the moral argument of ant legalization seem worth it. However it was at this point in the project where Max and I really realized that we had not been focusing on rhetoric enough. This was a perfect time where rhetoric emerges naturally, or where those who are blessed with rhetoric talents can really shine. We stopped looking for as much numeral data and focused more on using rhetoric to make our audience agree or side with me, This is what really showed me the power of rhetoric. If I had the chance to redo this project I would defiantly choose a new topic. I already knew a good amount about the issue of federal legalization going into this project and because of that I felt like I really was unable to take that much away from this. I wish I had chosen to study something that I knew very little about, and than used rhetoric to further my understanding.

What I took away from this project was a realization of what is going on around me at all times in terms of rhetoric. Rhetorical devices are used every single day by almost every type of person; it is used to sell items. elect officials, create ideas in peoples heads, or even to just win a stupid argument with your friend. Rhetoric has the ability to do just as much good as it can do bad and it is up to us as the future citizens of the globe to make sure it is used responsibly. Rhetoric can be used as an inception that builds an idea from the inside out, and people with good intentions can create real change using rhetorical devices. The first step in appropriate rhetoric use is getting an undressing of what it is, and how it is used in the world today. That is exactly what this project did for me.

​
My Letter to the Editor
In our own state of Colorado, dispensaries sold $386 million dollars worth of marijuana in 2014. $313 million of this was sold to recreational users, which generated $63 million dollars of tax revenue for the state. The marijuana revenue is increasing annually, and some sources predict a billion dollar market by the end of 2016. This is just in one of the four states with recreational marijuana, while another 19 have legalized it for medicinal purposes. This means that almost half of our entire nation has accepted, or at the very least chosen to deal with, the role of weed in our society. While this is a big success in the progression of federal legalization there are still plenty of states with legitimate concerns that stand in its way.
A major concern that I hear about frequently is how legalization would lead to easier access to marijuana for those under age. This concern, while completely justifiable, has been proven wrong by state wide statistics. As a teenager growing up in what could be one of the weed meccas of the nation, if not the globe, it is inevitable to come across the substance from time to time. However, before legalization, and it was accessible to anyone the age of 21 or over, the dynamic and general view of marijuana throughout this town was much different. There was a sense of curiosity around marijuana due to the fact that it was very much present in our society yet not quite legal to apoint where it was everywhere. This gave weed an exciting look of innocence that drew a lot of teenagers towards it. This mixed with the fact that all dealers would sell to anyone of any age as long as they were moving product created a large, black market type, economy. However once it went legal and there was a bigger spotlight shown on the whole marijuana seen it drove a lot of the illegal drug dealers out of business and created a sense of fear towards selling to minors.
In a single piece of legislation, Amendment 64, a state was able to cut underage marijuana use by 2% while creating millions of dollars out of a new market, that went directly to education. Imagine this on a national level, a possible 14-20 billion dollars in revenue,cuts in marijuana enforcement budgets, lower national underage marijuana use, as well as the creation of thousands of jobs. At this point the only thing that can tear this great opportunity apart is if as a nation we stay divided on this topic and let our own ignorance divide us and polarize this issue.
Live Debate
Powered by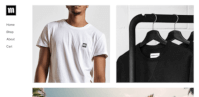 Create your own unique website with customizable templates.