MI frida project (tupac)
In this project we first learned about the famous artist Frida Kahlo. We learned about her struggle as both an artist and as a person. After we learned about Frida we then chose our own inspirational person, I chose Tupac. We then had to research our person and write a paragraph on who they are what they did and what they liked. After that we had to make a picture ,either hand drawn or on photoshop, with our person in a certain place, wearing something,and there had to be an animal that represented something. Our next step was to write another essay that talks about what our person was wearing and why. Our last step was to write another paragraph describing what the animal in our poster represented to our person.
Here is my essay.


Mi Frida es Tupac Shakur. Tupac es un rapero. Sus canciónes son "Changes", "Ghetto Gospel", y "Ambitions Az A Ridah". Él es de Manhattan en New York. El es actor, El es actor en "Gang Related", "Grid Locked", "Nothing But Trouble", y "Above the Rim." Él està muerto en 1996. A el no le gustan armas. Él es el mejor cantante de rap de siempre. E està en el ghetto de Manhattan. Está serio porque su vida es difícil.

Èl lleva una camisa con una pantera negra en frente. Porque su padre y madre son miembros famosos de las panteras negras (un grupa activista). Él lleva un pañuelo al revés porque le gusta a èl.

El animal en mi imagen es una pantera negra. El es una pantera negra porque su madre y padre son miembros famoso de "Black Panthers." El es a pantera negra porque él habla unos racial igualdad. Él es fuerte y fiero parecerse a pantera porque.

Here is my picture.
I think that Frida Kahlo painted so many painting of her self because she had so much to express. Through out her life time she went through a lot of both physical and mental pain and her copping method was to pain in ways that expressed how she felt.
I think that when I made this image I did a good job and I spent a lot of time on it and the final product reflected that. When we were first given the assignment I knew exactly how I wanted to turn out and it did like I knew it would.
If I could change one thing about this project it would be to put more time into the picture. I think that most of the people just look at the picture so we should want them to be top notch.
Day of the dead project
In this project we studied the holiday Day of the Dead. The Day of the Dead is a holiday where people all around Mexico celebrate the lives of those who are no longer with us. We then wrote poems and make little figurines in honor of a loved one that has passed away. The figures are called calacas.


Calaca Poema
Janie Lambson

By. Eno Ulshafer

Se llama Janie Lambson

Ella es simpática a todos

Ella es graciosa cuando juega juegos

Ella es generosa y amable todo el tiempo

Es de New Jersey, le gusta nadar en la playa con los peces

Ella es la madre de mi padre el amigo de todo

Le gusta Jesus

Le gusta su familia aventurera

Ella mira el sol subir las montañas

Ella escucha los pájaros que cantan en la mañana

Ella necesita su perro leal Wiggles

Ella quiere rezar cada día

Ella desea ir a Hawaii y vivir con su hijo

Ella va a cielo con su padre.


Conclusion
Overall I really liked this project. I though it was a good way for us to get some project based stuff in to spanish. I also really liked being able to take this Day of the Dead celebrations that we have been learning about and bring them to life with in a very personal way. I think that for me my favorite part of this project was definitely writing the poem. I thought it was fun to talk about my granny and do it in a foreign language.


Powered by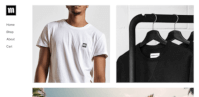 Create your own unique website with customizable templates.