Scape
Scape is a small business incubator that specializes in bringing in sustainable 21st century business that will add to the local economy by creating new capitol and jobs. Scape is going on there third year and have almost created three million dollars worth of revenue stream through the five startups that have graduated there program. Scape works hand in hand with Durango Space, a communal work space that focuses on providing durango business with a downtown address and cheaper work space. By working in this space Scape has been able to provide startups with a cheaper way of ensuring that there business model will be successful even before they present there product to the public. I was drawn to scape because I know that I want to own my one business when I am older, yet I am not sure as to what I want to create. That is why I thought it would be a good idea to know how to start a business in general so that when I come up with my billion dollar idea I know how to market it and create a business that will accuratly respect the quality of my idea.
My Resume




Education
Animas High School — 2013-Present
Courses taken: Algebra 2, Geometry, Pre-Calculas, Physics, Biology ,Chemistry, Digital Arts, Advanced Digital Arts, Spanish 1, Spanish 2, Humanities 9, Humanities 10, and Humanities 11
Expected to graduate-2017


Work Experience
Palace Restaurant, — 2014-present — Expediter, Bus boy
-Handled the customers' basic needs including drink refills, bread refills, and clearing plates
-Directly supported kitchen and wait staff
-Created pleasurable dining experiences for the guests
Lost Dog bar and grill, — 2012-2014 — dishwasher, prep cook, Bus boy
-Was responsible for doing prep work in the kitchen
-Washed dishes for 12-hour shifts
-Learned the basics of busing


Internship Experience
Internship with scape durango - 2016
-Worked with start up businesses as a market research intern
-Worked with several economic consultants
-Helped the start ups with their social media presence


Achievements
Hockey team captain — 2011, 2012, 2014, 2016
-Led my team to the regional finals; the leader in assists on my team
Runner up in hockey state finals — 2015
Runner up in hockey state finals — 2016
State hockey champions — 2008
Voted Defenseman of the year for the New Mexico High school hockey league 2016


Runner up for MVP of the New Mexico High school hockey league — 2016




Volunteer Work
Purgatory adventure camp for kids — 2011-present
-Was in charge of groups of kids of 10-20 ages 5-12
-Worked hand-in-hand with camp councilors
-Led ropes courses, rock climbing, alpine slide rides, and hikes
Week of trails 2000 work — 2012
-Worked with a team of students to create and improve hiking trails in the area




References
Heidi White — PACK Manager


Stephen Sellers — Academic Advisor — Grade 10 Humanities Teacher


Scotty wells — Supervisor — Palace General manager



My Project
My project that I created as a result of this internship was not a single peeve of work, but rather a compilation of work that I did for the start ups involved with Scape. I created several small descriptions of ways to collect market research. I did one for one on one interviews, one for focus groups, and one for online web based surveys. Along with this I was working hand in hand with the start ups to do whatever it was that they needed. This meant I was doing a lot of social media work to allow these businesses to have a virtual presence. I also was responsible for any market research needs they had. This was confusing to me since I had never worked with market research but mostly I would look at online databases to see how many people would buy certain products in years passed.
Powered by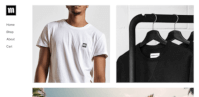 Create your own unique website with customizable templates.