Science of the Perfect Eggs Benedict
Getting Saucy with Hollandaise
Effect of emulsion, foam, and thickness on the Quality of Hollandaise Sauce
Created by Jake Beekmann and Eno Ulshafer
May 23, 2016
Final Chemistry Project
Hypothesis:
We believe that a hollandaise sauce with a runnier consistency is going to result in a more flavorful experience when combined with the rest of the eggs benedict ingredients.
Abstract:
Hollandaise sauce is most commonly known for its role in Eggs benedict as a delicious sauce to smother the eggs, ham, and english muffin. The sauce itself is a foamy liquid that is a product of emulsion, in this lab we tested these qualities. Making the perfect Hollandaise sauce can be very difficult and the product often fails due to the lack of technique, or proper emulsion ratios. This lab combines the use of historical data and the use of new cooking techniques to create a hollandaise sauce that completes the benedict experience. This work will also demonstrate measurements of viscosity for each of the trials, so that we can develop a better understanding of the perfect ratio of ingredients by quantifying the results in numerical values. The experimental setup that we have regulated will allow us to compare the quality of the sauces between each trial, using both qualitative and quantitative data. What we found through this experiment is that people in the past have tended to believe that hollandaise sauce that is a little bit thick and about as runny as yogurt is the ideal texture needed to provide you with the eggs benedict experience. However what we found through our qualitative and quantitative data is almost exactly the opposite.
Introduction:
This experiment is trying to take on the task of determining what it takes to create the perfect eggs benedict. The delicious breakfast food has already been refined by years of consumption and hundreds of different recipes, however we believe there is still room for improvement with this tasty breakfast food. To get a good insight on the factors behind a perfect egg requires you to first look at the chemical process of cooking the egg.
When heat is added to the egg, energy causes the proteins to move around at a more rapid pace causing them to collide with each other. This process causes the bonds to get weak between the protein strands. As the egg heats and the bonds become weaker and weaker, the egg starts to lose its form and the protein becomes denatured. This process is used in emulsification as well as standard cooking. These strands of proteins are free to make bonds with each other causing it to coagulate. We can notice this by the color of the egg. If you were to overcook the egg, it would create too many bonds causing the proteins to join together tightly and this could cause the egg to take on a rubbery form. As we begin this experiment we must take very precise measurements to observe the temperature of the egg and the effect that time has on making the egg perfect. We must also find a way to link up the temperature of the egg with the breakdown of the protein strains.
For the specificity of our experiment and our desire to provide a perfect eggs benedict for the human race, we have decided to focus on the importance of Hollandaise sauce. I mean what would an eggs benedict be without hollandaise sauce? Or more specifically the most delicious hollandaise sauce? The first step to making the sauce starts with preparing the foam of the sauce by cooking the egg into the desired consistency, and forming the emulsion by mixing the molten butter into the sauce base. Having the egg at the proper temperature is critical to the success of your sauce, we expect to have the egg yolk proteins cooked enough so that the consistency that we are measuring at forms a gel that retains that air bubbles from the foam. We do not want to see a lot of air bubbles in the sauce. If, for some reason the yolk proteins do not denature properly, the sauce can begin to get very runny and air bubbles have a higher possibility of leaking out. On the other hand, if the cooking temperature rises too high we will start to see the denaturing process as to extensive. If this happens we will be sure to look for deformations in the egg or lumps. We do expect to see a glossy smooth texture if the sauce is prepared correctly.
Methods:
The following materials and ingredients are necessary to complete this experiment:
Eggs Benedict Ingredients:
4 egg yolks




3 ½ tablespoons lemon juice




Lemons




1 pinch ground white pepper




⅛ teaspoon worcestershire sauce




1 tablespoon water




1 cup butter, melted




¼ teaspoon salt




8 eggs




1 teaspoon distilled white vinegar




8 bacon strips canadian bacon style




4 english muffins, split




Desired Emulsifier for stabilization (we used white wine vinegar and lemon juice)



Supplies:
For the purpose this experiment we will begin by making the sauce. The first step into producing the hollandaise sauce is to melt the butter (1 cup). After you have melted the butter in the kettle, you can now add the egg yolks (4 egg yolks) to the mixture, remember to keep the temperature of the yolks consistent. Next, you will begin to carefully heat the whole mixture in the kettle while whisking the mix constantly until it thickens. Keep the temperature of the kettle at approximately 65 degrees celsius. After you have developed a thick mixture you can remove the kettle from heat and establish the emulsion by adding the molten butter slowly. This process can be followed by more whisking and then finally adding the lemon juice or white wine. You may have trouble keeping a constant temperature but feel free to move the kettle between the heat to keep a temperature of 65 degrees celsius. Before serving the eggs benedict make sure the sauce is at least 60 degrees celsius.
Hollandaise sauce is a semifluid and in this lab we will be testing for the viscosity of the sauce. The term viscosity refers the thickness of the sauce, the thicker the sauce the better results you will have. We will be breaking down the characteristics that make the sauce thick by determining perfect ratio of white wine vinegar and lemon juice. The results of this lab will depend on 3 different trials. For the first trial we will be testing the emulsification ratio of Lemon Juice and white wine vinegar with a ratio of 3:1 (we are measuring in terms of 10ml). The second trial will allow us to test the emulsification with a 3:2 ratio of white wine (3) and lemon juice (2). For the final trial we will be testing the both of our variables from a 4:1 ratio. Along with testing the emulsification for each of the trails, we will also be testing the viscosity and quality of foam in the sauce. Measuring this will help us determine what the perfect ratio of emulsifiers are in completing the hollandaise sauce, this is a qualitative measurement so the consistency of the ratio depends on the viscosity.
Viscosity of a food can be measured with a viscometer. A viscometer is a device that measures the thickness of a fluid. Typically, it spindles the fluid and tests the amount of energy that is needed to spindle. So we know that the thicker the fluid, the more power that is needed to overcome the strain of the spindle. Due to that fact that we do not have a viscometer, we will be testing the viscosity/thickness of the hollandaise sauce with a consistometer. The consistometer will measure the thickness of the sauce by measuring the distance that it travels within 30 seconds of releasing it down the chamber of the instrument.
Independent Variables:
Amount of White wine Vinegar




Amount of lemon juice



Dependent Variables:
Quality of emulsion - Identifying coagulation of protein lumps.




Quality of Foam - Determined by the size of the air bubbles in the sauce.




Viscosity of Sauce - Found with a viscometer that measures the thickness of fluid, the thicker the fluid the more power that is needed to overcome the strain of rotation spindle.



Our Consistometer:
How it Works:
We tested the consistency of our sauce with this mechanism that we built. The purpose of the consistometer is to determine the distance our sample of hollandaise sauce flows in a given time interval. In terms of our experiment we used 30 seconds from the time the gate is opened. You can use this to test the thickness on any viscous material. To perform our test, the sample is loaded, the gate is opened and a timer is started. At the predetermined time, the position in centimeters that the sample is in can be recorded.
Results:
The 4 different sauces were qualitatively tested for texture, thickness, taste, and color. Each table below shows data that was collected by a panel of people in a blind taste test. Each sample had a different ratio of emulsifiers that caused the hollandaise sauce to react in different ways. Figure 5 represents our quantitative measurements.
Table 1: Texture and Mouthfeel
Texture/Mouthfeel Rate (1-4)
1 (least textured)
2 (medium)
3 (perfect amount)
4 (most textured)
Sample 1
2
2
2
4
Sample 2
3
0
2
5
Sample 3
1
3
4
2
Store Bought (Controlled)
4
2
3
1
Table 2: Taste of Sauce
Best taste vs Worst taste: Rate (1-4)
1 (worst taste)
2 (medium)
3 (good taste)
4 (best taste)
Sample 1
4
1
3
2
Sample 2
0
1
6
3
Sample 3
2
3
2
3
Store Bought (Controlled)
1
3
4
2
Table 3: Most appealing in terms of color
Color - Most appealing
1 (least appealing)
2 (medium)
3 (more appealing)
4 (most appealing)
Sample 1
1
5
2
2
Sample 2
0
1
6
3
Sample 3
2
3
2
3
Store Bought (Controlled)
3
2
4
1
Table 4: Thickness of Sauce
Thickness of Sauce
1 ( least thick)
2 (medium)
3 (perfect amount)
4 (thickest)
Sample 1
0
0
1
9
Sample 2
4
3
3
0
Sample 3
4
3
2
1
Store Bought (Controlled)
1
0
0
9
Table 5: Sample Key
Sample 1:
White wine - Lemon Juice 3:1 (10ml)
Sample 2:
White wine - Lemon Juice 3:2 (10ml)
Sample 3
:White wine - Lemon Juice 4:1 (10ml)
Store Bought Hollandaise Sauce
(10ml of lemon Juice)
Figure 1:
Number of people rating the texture of each sample
. In the figure above, the data that was collected clearly shows that the majority of people thought that white wine and vinegar with a 3:2 ratio was the most textured hollandaise sauce. These results exhibit the fact that the emulsifiers with a similar correspondence in ratio produce the most textured final product. The 4:1 ratio of white wine to lemon juice as well as the store bought hollandaise sauce had the least amount of texture. See full panel results on Table 1.
Figure 2:
Taste results for different Ratios.
In the figure above, it is clear that the samples with a 3:2 and 4:1 ratio of White wine to vinegar had the best taste according to the panel. With this information I can determine that the ratio of emulsifiers between the two samples corresponds to the results shown in figure 1. This information would infer that the taste of the hollandaise sauce does not have effect on the texture of it. As seen in figure 1, It is clear that the sample with a 4:1 ratio of ingredients is not proven to be as textured but is still as tasty as the sample with a 3:2 ratio of emulsifiers. The store bought sauce and the sauce with a 3:1 ratio both negatively affected the taste. See full panel results on Table 2
Figure 3:
Most appealing in terms of color for each variation.
In the figure above, you will notice again that white wine and vinegar with a ratio of 3:2 and 4:1 show the same number of votes. According to Figure 2, I can determine that the color and taste are correlated with each other. The store bought hollandaise sauce and the sauce with a 3:1 ratio of emulsifiers negatively affected the color. A total of 6 people out of 9 found the color to be the most appealing for each of these ratios. See full panel results on Table 3.
Figure 4:
Thickness Results for 3 different ratios.
The figure above shows that white wine to lemon juice with a ratio of 3:1 and the store bought hollandaise sauce was the thickest. While each of these samples received 9 votes out of the 10 it is easy to determine that the consistency between these two samples is shown throughout each test. For example, according to Figure 2 the thicker the Hollandaise sauce is, the least amount of taste it will have. In comparison to figure 3 we also know that white wine and lemon juice with a ratio of 3:2 and 4:1 have a more appealing color even though they are not as thick. This lead us to believe that thickness of those two ratios affected all of our dependent variables. See full panel results on Table 3.
Table 6: Consistency/Flow rate of Hollandaise sauce.
Distance Traveled (cm)
3:1 (10ml)
3:2 (10ml)
4:1 (10ml)
Store Bought
White wine - Lemon Juice
0.5
9.5
10.1
0
Figure 5:
Average Consistency of 3 Hollandaise Variables.
The values that were determined by our consistometer were measured in (cm) and were recorded after 30 second time intervals. As seen in the figure above, the store bought hollandaise sauce did not have any flow rate. The white wine to lemon juice with a ratio of 4:1 traveled 10.1cm in our consistometer, meaning the sauce was very runny and traveled the farthest distance in 30 seconds. This test can be clarified with qualitative evidence in Figure 4 because the panel suggested that it was the least thick. Along with that, the ratio of emulsifiers with a 3:2 traveled 9.5cm. This lead us to believe that these two ratios had similar consistency throughout all of our tests and were the least thick sauce that was made. See the comparisons between these two sauces in all of the figures above.
Discussion:
Using the data that we collected in this lab we were able to determine what is required to make the perfect eggs benedicts by collecting consumer feedback on the taste, thickness, and color of our hollandaise, as well as by collecting the consistency data of the three different sauces used in this experiment. The idea of this lab was to come out of the testing process with both quantifiable data, as well as qualitative data. We collected our quantifiable data by testing our sauces, as well as store bought hollandaise, through a hand build consistometer to find how thick, or runny, the different sauces were. In result of these tests(see figure 5) we were able to determine that our sauce with a 4:1 white wine vinegar too lemon juice ratio was the most runny (traveling a little over 10 cm) , while the store bought sauce was the least runny (not traveling any distance). The hollandaise with the 3:2 ratio was the second most runny (traveling just under 10 cm), and the sauce with the 3:1 ratio was the least runny sauce we made (traveling just about 1 cm).
However this consistency of the hollandaise sauce has had no correlation with the quality of the eggs benedict historically, because of this we had to dig deeper into some qualitative data to find the perfect eggs benedict topping. We collected our qualitative data through a double blind test test in order to keep the results as unbiased as possible. Through this process we collected data on the thickness, color, and taste of the sauce (See Figures 1-4). This data showed us that on average Sample 2 (3:2 ratio) had a more preferable texture, and an equally appealing color and taste as Sample 3 (4:1 ratio). This data correlated almost directly with what people said to be the most runny sauces. Sample 2 and 3 were perceived to be the most runny, while Sample 1 and the store bought sauce were said to be extra thick, yet didn't have as much flavor or as nice a texture. This supports our hypothesis greatly, while disproving the common perception of quality hollandaise. In the light of qualitative data we noticed through this experiment, that on average people go for a thicker hollandaise sauce when preparing eggs benedicts. Most recipes found on the internet, or hollandaise available for purchase call for a ratio of emulsifiers that leads to a harder, thicker sauce. While we cannot say why this is we can say with some sort of educated belief that as an international community we need a paradigm shift in people's perceptions of quality eggs benedict. We have been so caught up in the old school fashion of this breakfast treat that we have ignored all possibilities for improvement. Well here we are, with the data, from real live, unpaid, consumers telling us that what we need more are runnier hollandaise for the good and enjoyment of those around the world!!
Sources or Error:
As rookie experiment conductors, this lab was filled with more sources of error that any chemist would like to admit. However owning our mistakes and discussing them is a crucial part in growth so here it goes... The first source of error that comes to mind was the difference in sauce temperatures from our home made samples, to the store bought hollandaise. When our sauces were tested in the consistometer they were fresh of the oven, so they had a fairly high temperature. However when we tested the store bought hollandaise we took it straight from the bottle that it had been contained in for who knows how long at City Market. If I was to do this experiment over again I would ensure that the temperature of the sauces was all equal immediately prior to testing.
Another source of error that we encountered through this experiment was our untimed whisking, and its effect on the final product of the hollandaise. Since the whisking of the raw hollandaise sauce ingredients plays such a big role in the emulsification of the ingredients we should have made in a much more controlled variable. Instead of whisking each sauce for a certain amount of time we just eyeballed the sauces and stopped whisking when we thought we were done. This was a source of error for two reasons, because not only were the samples receiving different preparation routines, but we are also very inexperienced hollandaise chefs so we really didn't know if the sauces were receiving the right amount of whisking. In a future experiment I would used an electric mixer and set it on a timer to ensure consistency.
Conclusion:
The addition of emulsifiers in creating a perfect hollandaise sauce is very necessary to achieve an good taste and texture. As you can see in our results, the advantages of having a ratio of emulsifiers in the hollandaise sauce completely outweighs the disadvantages of it. Although it is common that hollandaise sauce should be thick in order to have prepared a perfect eggs benedict, I have found that the perfect hollandaise sauce is actually very runny. According to all of the panelists, it is easy to determine that the sauce that had a 4:1 ratio of white wine and lemon juice was the most desirable in terms of the most appealing color, thickness, and taste. This was the sample that had the most nontraditional recipe in terms of ratios. We found that the consistency and rate of flow for the 4:1 ratio traveled the farthest within 30 seconds. Having this information has allowed us to come to the conclusion that the runnier the Hollandaise sauce is, the better chance it has at completing the perfect eggs benedict. I have discovered the perfect Hollandaise sauce and it is now time for the rest of the world to experience what the new and improved eggs benedict has in store. Although I am not an aspiring cook, I believe that someone interested in taking on the roll of a cook should learn how to play with a ratio of emulsifiers to ensure the perfect sauce for customers. Along with learning this special trick, he or she should also consider reviewing my results to set standards for themselves. While this was a very small scale experiment I believe that our findings could be the spark to a bigger change in the world of eggs benedicts. Our results aren't perfect but they are the start to bringing eggs benedicts into the 21st century. However I would recommend using a microscope so that the emulsification process can be easily seen. In all, I hope my incredible discovery of the perfect Hollandaise sauce can come in handy to all culinary enthusiasts.
​
Communicating Science about the Gold King Mine Spill and Water Quality in the Animas River
To what degree do scientists have an obligation to communicate scientific concepts and data to the public in an understandable manner?
I believe, that as a scientist, it is equal in importance to present the data you find in a manner that the general public can understand as it is to find that data. It is very easy for the importance of a scientist's' data to be lost in the lack of comprehensible translation. I saw this very much throughout this project and that is what made this project feel so meaningful to me. Throughout the research part of this project it was a rough transition to be going about collecting data on your own. Although graphs have a fairly intimidating look I had to dissect them completely to fully understand the accurate message they were conveying. From this I had to sort out all the important information and simplify it into my own graph that was much more understandable. This was a fairly painful procedure that was only justified when I was presenting these graphs to a live audience. This showed me what I was working towards which was to show those who really cared about what we had to say, valuable data that they could understand. So with that yes, I do believe that scientists have an obligation to communicate scientific concepts and data to the public in an understandable manner?
How has your understanding of scientific knowledge and/or the process of doing science changed throughout the semester as you've examined and manipulated data collected by professional scientists and performed analogous experiments to collect and analyze your own data?
I would have to say that the most important perspective on the process of doing science that I gained this semester so far is realizing both the importance and possibilities associated with going into the field and collecting along with analyzing scientific concepts. Before this class the idea of being a scientist or going into the field and finding your own data was similar to a mythical creature. It seemed like, at least for me, that there was nothing left to discover and the process that is needed to do so is so complicated it isn't even worth trying. So what this semester gave to me was a reality check more than anything, I was able to see a real life application for math, as well as a type of profession that I could achieve if I so choose. This was really cool to experience because it really showed me a real world, and grown up example of education in the workplace and it really gave me an incentive to do my best because I could directly see the long term goals since our curriculum was so heavily based on them.
What is the role of science in making policy decisions?
I believe fully that Science and scientist should be very equal to politicians when it comes to making policy decision. Something that I have learned throughout this semester is that science is quite prevalent in almost any situation across the board. Thus a completely unbiased and fact based perspective should be offered for every policy based decision and that is exactly what a science based approach to a situation will do. Personally when I wrote this sentence the reality set it that a lot of time decisions are made completly off opinion and that can sometimes be contributed to the lack of a scientific perspective. A believe that a good example of this would be the long time problem and debate associated with creating a Silverton Co, Superfund Site. For years and years people have been resisting the idea of a Superfund site in Silverton for the fear that it would drop property values and tourist income as a direct result. However once the Gold King Mine Spill occurred and more public information about the water safety was made public people started realizing just how bad the state of the river was. This happened because an unbiased scientific perspective was offered and as a direct result Silverton was since designated as a Superfund Site. Overall I would have to say that when Science is given a role in policy making it leads to more accurate legislator and a more expedient rate.
What actions can be taken to improve the water quality in Cement Creek and the Animas River watershed?
I think that one of the coolest parts of this project was getting to learn some very possibly potentials for cleaning up the river. Overall I believe that one of the hardest and most important steps towards cleaning the river has been taken, and that was to designate Silverton as a Superfund Site. I think that from here we must continue to be very verbal as a community as to what we want to see happen as the Superfund initiative rolls out. The very spill that caused this whole new riot was caused by the people who are now assigned to fix the river and that is the EPA. However it is very apparent that what they did was an accident and they are actively trying to improve the standards at which they go about cleaning our river. However I think we must also look to the private sector for water treatment for there are some quite genouse breakthroughs that could be very successful in the Cement Creek Drainage. Overall I am very proud of the response that our community gave to this whole issue and I think we have done a lot already to recognize and try to solve our water quality issues.
​
Spectroscopy Lab
Eno Ulshafer
10/17/15
Chemistry
Spectroscopy Lab
THIS IS... SPECTROSCOPY!!!!!!
Introduction:
In order to determine a more exact quantity of the dissolved metals in the Animas River, we tested the water samples through three different forms of spectroscopy. The presence of any metallic atom in a water source can be either normal or deadly, dependent on the quantity. Our previous water ion sample lab did a decent job of showing us what atoms were present throughout different stretches of the Animas River. This lab will allow us to see whether or not the amount of each ion is cause for concern or is harmless to any forms of life. In order to determine this we had to develop a solid idea of how spectroscopy and the emission lines that it creates were responsible for the refinement of both the Bohr atomic model as well as the Quantum Mechanical Model, both of which are used in this lab. The Bohr model deals directly and exclusively with the hydrogen atom as it represents the atom as a small circle in the center, depicting the nucleus surrounded by a set of orbitals that represent the potential paths of the hydrogen electrons. The electron will spin around an orbital at a constant rate unless it comes into contact with a large source of energy. If it does get introduced to more energy, the electron will jump to a higher orbit where it will stay until it creates a photon with its extra energy. Once this happens, the electron will then fall back down to a lower orbit. Which orbit the electron starts from and ends up at plays a big role in what color light the photon is emitted as. This is the general idea of spectroscopy is that it reads those different colors to determine what atom is being represented, as well as how much is present.
However since the Bohr model can only represent the hydrogen atom, we also had to use the Quantum Mechanical Model. This model is different from Bohr in the way it uses quantum numbers to predict the size, the shape, the spin, as well as the orientation of the orbital. It does that because there is no way of knowing exactly where the electrons will be since they don't move at a constant or predictable rate, like the Bohr model would suggest. The variables of the Quantum Model are used to create an equation, such as the Schrodinger's equation, to create a general three-dimensional orbital that the electron could be following at that particular time. By using a specific equation for each atom, this model can be used for every single element. The Quantum Model also represents the electron in three potential spots at a time, as opposed to the single location that the Bohr model gives. To determine the emission lights from the Quantum Model, we studied the lights that each sample gave off when put into plasma form.
Plasma is created when an atom sample is introduced to a high concentration of energy. This speeds up the particles and causes them to fly into each other, knocking electrons off of the original atoms to create light as well as ions that make up the plasma. From this stage, you can use a spectroscope to make the full spectrum of the plasma visible. By doing this, you can see a unique set of spectro emission lights that are visible as different stripes of colors on a number line from 400 to 700. Each element has its own specific pattern so by comparing your results to baseline data, you can determine the amount of elements present in the plasma we were testing. We also used the ICP-AES (or MP-AES) machine as another form of spectroscopic analysis. These machines generate and focus microwaves towards a high temperature torch in order to create plasma. It then funnels the sample substance through the torch, which dries it out turning it into a plasma. This action of turning a substance from a solid to a gas creates light that becomes focused through several lenses and mirrors to a highly refined beam of light. This beam receives diffraction in order to expose the entire spectrum of the light beam. This diffracted light is then reflected towards a Charge Cupsole Sensor, which reads the different amounts of photons hitting the lens. Using this data, the machine can determine the emission lines and provide you with a much more accurate measurement of what elements are present in your samples as well as how much of each atom, since they have much lower detection levels. These machines test the same sample multiple times in a row, looking for consistent results in order to determine that data are accurate.
Part 1 Results:
Table 1:
Taken from Brenden Wedertz
Flame Test Results
Solution
Flame Color
Control
Blue with some orange
NaCl
Orange
CuCl₂
Green
LiCl
Red, pink, green, orange, and purple
KCl
Purple
CaCl₂
Orange
SrCl₂
Red with some blue
Water Sample #13
Green with some blue
Water Sample #24
Blue
Unknown 1 Sample #6
Green
Unknown 2 Sample #5
Light orange with pink
Discussion Part 1:
The purpose of this experiment was to determine what the unknown substances were, using the color of the flame they produced, as well as to determine what ions were present in the water samples. In order to determine what the unknowns were, we tested several known substances as a way to compare the color of the unknown substances' flames to that of a known substance flame. In order to produce the different color flames we used a bunsen burner to burn melamine foam on a nichrome wire. We tested the many different types of compounds by soaking the melamine foam with the different substances and recorded the color of the flame. We also did this with our Animas River water tests as well as our unknown substances in order to determine what was present in those compounds. After testing all of our compounds as well as our unknowns, I have determined that unknown 1 (sample 6) was copper chloride (CuCl
2
) due to the fact that, when burned through the bunsen burner, both samples produced green flames (Table 1). While lithium chloride (LiCl) also had a slightly green flame, red, pink, orange, and purple also showed up when the compound was burned. The fact that unknown 1 had none of these colors and only showed green leads me to believe that it is, in fact, copper chloride. For unknown 2 (sample 5), the color it produced was a light orange with some pink. This matched closest to lithium chloride (LiCl), even though when put on the bunsen burner it had a pink and orange flame along with hints of green, red, and purple. Though the unknown didn't have all of these colors, LiCl was the only substance that we tested that came back with both pink and orange in the flame. The other colors could have been resulted from samples mixing, so theoretically unknown 2 and LiCl could have been the same substance. Along with that, I used the process of elimination to determine that LiCl is the only possible compound that unknown 2 can be because when burned, it was both orange and pink.
To make sure these tests were consistent, and not just reacting to other solvents in the compounds, we had to make sure it was the metals the flame was reacting too. We determined this by finding out the behavior of the solvent we put into the compounds to make the metals and non-metal chlorides separate and float independently. Since the solvent is consistent in every solution, yet all the samples produced different-colored flames, we confirmed that the metals was the reason for the change in flame color. This type of spectroscopy works best with a flame test because all types of atoms emit light in a plasma form.
To make sure we had a controlled variable in this experiment we recorded the results of just burning the melamine without it being soaked in any solution. What we witnessed was a slight orange discoloration but for the most part it was only a solid blue. From this we were able to know not to look for orange and blue flames but to instead look for the change from the original color to what the color of the burning metal looks like.
To identify the compounds in the water samples, we compared the color of the flame each sample produced to that of the known substances that we had already tested. The first water sample I tested was sample #13, the flame that was produced from this unknown water sample was blue and green (Table 1). Since our controlled substance burns blue, I believe that was responsible for that coloration in our water sample, leaving just green. Because of this, I believe that water sample #13 contained copper chloride (CuCl
2
) due to the fact that it produced a solid green flame with no other colors. Once again, since LiCl also had hints of green in its flame, it could have been in the water sample yet it was made up mostly of other colors, leading me to believe the water sample didn't contain any lithium chloride. I believe it is a plausible possibility that copper chloride was in the water because Cement Creek, from which this sample was taken, has large amounts of pollutants contaminating its water on a daily basis, including high concentrations of copper. The one piece of evidence that contradicts this idea is Chart 5, where there is no peak intensity or wavelength for any type of atom. However this could be a result of the CuCl
2
levels being too low to be graphed by the
spectrophotometer.
When water sample #24 was tested through the bunsen burner, the flame it produced was a solid blue. Because of this I believe that there was no detectable compounds in this water sample. I believe this because this sample was not taken from Cement Creek or the Animas River, both of which we know are contaminated, but was taken from Mineral Creek, which is located farther from the mines that are responsible for polluting the other two water sources. However, is somewhat unlikely that the test would come back negative for every single compound, so if there was any type of chemical in the water sample, I would posit that there could be a low amount of potassium chloride (KCl). When the KCl sample was tested, it burned purple (Table 1), so at lower amounts it could burn at a blue color. I believe that it is more likely for there to be no compounds in the water sample than for there to be so little potassium chloride that it would burn blue
Part 2 Results:
Chart 1:
Taken from Brenden Wedertz
NaCl
Wavelength: 588.9 nm
Intensity: 0.234 rel
Chart 2:
Taken from Claire Larson
SrCl2
Wavelength: 899.3 nm
Intensity: 0.010 rel
Chart 3:
Taken from Brenden Wedertz
LiCl
Wavelength: 673.4 nm
Intensity: 0.032 rel
Chart 4:
Taken from Brenden Wedertz
KCL
Wavelength: 772.4 nm
Intensity: 1.000 rel
Chart 5:
Taken from Brenden Wedertz
Sample 13
Wavelength:
none
Intensity:
none
Chart 6:
Taken from Brenden Wedertz
Unknown 6
Wavelength: 772.4 nm
Intensity: 0.352 rel
Part 2 Discussion:
Using a spectrophotometer makes it possible to determine the presence of a certain metal within another one. You can do this by comparing recorded charts to the spike in your chart from your samples evaluated by the spectrophotometer. By comparing the spike of your sample to that of the prior record, you can see if they are close enough to be the same. We used this method to determine what, if any, chemical compounds were present in our water samples. The spikes and wavelengths directly translate into emission lights, so you can determine the element that is showing up based on each element's completely unique emission pattern.
Unfortunately the two water samples I was given to test in the flame analysis portion of this lab were not the same as those used in the spectrophotometer component. This means that I have no secondary evidence to either prove or disprove the presence of copper chloride(CuCl
2
) in water sample #13 and the presence of potassium chloride(KCl) in water sample #24. However, if I was given the opportunity to test for these compounds in the water samples, I believe that the wavelengths and intensity produced by a copper chloride spectrophotometer test would be present in the same test done on water sample #13. With the water sample #24 test I believe that it would be a little bit more difficult to detect the presence of potassium chloride because of the low amount of color that was displayed in the flame test. However, it would be a good way to get a solid answer as to whether or not any KCl compound is present throughout Mineral Creek.
The method of determining whether or not compounds are present in a substance through a spectrophotometer requires first testing for possible compounds, then comparing the wavelengths and intensities created to those of the water samples when put through an identical test. You have to determine where the spikes are present, as well as what magnitude of the known substances. From there, you can look for similar spikes in the unknown to determine whether or not any of them match. If the wavelength and intensities match up or are very close, it is because they are the same compound. Therefore, you can determine whether that compound is present in an unknown or in a water sample. An example of this occurred when unknown 6 was tested through a spectrophotometer. The wavelength was at a 772.4 nm with an intensity of 0.352 rel (Chart 6). When lithium chloride(LiCl) was put through the same test, it came out with a wavelength of 673.4 nm with an intensity of 0.032 rel. Because the two do not match up nor are even close it can be decided that unknown 6 is not LiCl. We determined this through a intensity vs. wavelength graph which represents the unique spectrum of every atom so that you can easily determine what elements and compounds are present in any solution.
Part 3 Discussion:
For the third part of the lab, we measured the emission spectrum from three unknown elements. The first was unknown #F. To determine an element's identity while only using its emission spectrum, you have to record where the wavelengths are and compare them to base line data and match up what you recorded to an element. A spectroscope displays an element's full emission spectrum by defracting the light of a plasma to show all of the light's components. For unknown #A, the spectroscope showed it to have prominent emission lines at 440 nm, 475 nm and 660 nm(Chart 8). Because of these lines, I believe that this element was hydrogen due to the fact that it had the closest emission lines as well as wavelength to unknown# A. Hydrogen's (H) prominent emission lines are at 434 nm, 486 nm and 656 nm. For unknown #B, there were distinct emission lines at 425 nm and 540 nm (Chart 9). This was surprisingly close to those of mercury (hg) which has lines at 546 nm and 435 nm. Because of their closeness in emission lines, I would suggest that unknown #B is actually mercury. Lastly, unknown #C's brightest emission lines were present at 430 nm, 500 nm, and 580 nm. This was closest to those of helium (he) which has distinct emission lines on 445, 585 and 505, making this the top candidate for the plasma form of unknown #C.
When dealing with plasma, a spectroscope is much-needed in order to not only determine what element you are looking at, but also for seeing the emission lines that define each element. While the brightest emission lights are detectable by the naked eye, many of the ultraviolet and infrared colors go unnoticed. Therefore, a spectrophotometer is needed because the instrument can detect all types of light using its sensor that detects the amount of photons each light is contributing. However, a spectroscope gives you a better idea of how the electrons of an atom create different lights by traveling from one orbital to the next. Depending on the distance the electron is going it will create a different color light. That is why the pattern of each element is completely unique, making spectroscopy a reliable form of element and compound identification.
Powered by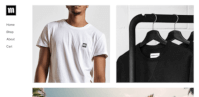 Create your own unique website with customizable templates.