MUN
This last project that we did in humanities was a Model United Nations. We got to learn how to write papers like a resolution of a policy. I thought this was iterating because we were using roughly the same outline as the real UN. We also got to learn the procedure of the UN and every little step they go through svn for little things like number of comments.
If I had to tell another student why the Model United Nations (MUN) project was important, there would be many things that I would have to say. The first thing that I would say is that MUN teaches you how to write a persuasive resolution and policy paper. These papers might not always be helpful in the future but knowing how to write in a persuasive way is very helpful. Another thing that MUN teaches you is how to argue with people in a productive way, and as you can tell this will be very helpful. Lastly the MUN teaches you how the UN solves problems on a global scale and above that you get to learn about the global problems happen as we speak.
The habit of heart and mind (hoham) that I am most of proud of using during the conference is perspective. I think that I did a good job of staying in character and to only think about what Israel would want and not what I think is fair on a personal level. I think that this was very important because in my class most people thought that the land should be spilt evenly but since every one did their part of staying in character the conference went well because they were people disagreeing but then settling on amendments like a real UN session.
I think that the biggest problem that I faced in this project was my writing. No matter what I was writing I always seamed to get mixed up and not get the grade that I wanted. I also didn't even complete my first resolution which brought my grade down but other that that I was always able to complete papers with good content but with just little spelling or grammatical errors.
During the exhibition there were many great speeches given and lots of good amendments proposed but one in particular stood out. The amendment that stood out the most to me was Anne's, what she did was change her resolution from an equal split of the land to a 40% 60% spilt of the land. This was not only a well proposed amendment it was also a big deal for an resolution author to change her own proposed solution. I also really liked this because being Israel it was a resolution that I supported after that amendment.
Resolution paper



Peace in the Middle East




The General Assembly,




Noting with regret that the many proposed solutions by both Israel and Palestine have yet to be agreed on,




Bearing in mind that the amount the land that Israel is willing to give up is not equal to the amount of land that Palestine wants to receive,




Emphasizing that Israel has offered to withdraw partially from the West Bank leaving Palestine with 40 percent of that land creating a two state solution with a simple peace treaty,




Fully aware that Palestine has tried to use violence to control land instead of negotiating peace,



Deeply disturbed by the fact that since the beginning of 2012 Palestine has launched roughly 2,257 rockets into Israel,




Recognizing that Israel's population is about 8 million while the population of Palestine is roughly 3 million, declaring that dividing up the land to anything near half would put the people of Israel in a bind,




Emphasizing that Israel is recognized by the UN as a country while Palestine isn't and technically isn't even state with developed boundaries,




1. Urges the Palestinian leaders, excluding Hamas, to talk to Israeli officials on compromising an amount of land they would receive;




2. Encourages the people of Palestine considers relocating to a country with more available space;




3. Confirming that with out any further actions to create peace the conflict and death on the borders will continue to and possibly escalate;




4. Affirms that a peace treaty between the two states would be highly appreciated by the surrounding counties;




5. Calls upon the UN to offer or threaten Palestine with certain incentives in return for accepting 40% of the West Bank;



a. The UN could offer Palestine National Sovereignty keeping them a real country and guaranteeing them safety,




b. The UN could use the threat of placing trading sanctions on to Israel,




c. The UN could use the treat of intervening with the situation using force,




6. Emphasizes that Palestine currently doesn't have national sovereignty so in the event of an act of war Palestine could be invaded by the UN;




7. Encourages the UN to put sanctions on Palestine forbidding them from using any type of warhead;


Policy papers
Policy Paper #1
Although North Korea has the right to nuclear weapons as a sovereign nation, they have made nuclear threats to several countries and it is up to the U.N keep North Korea from actually launching an attack. Before there was the UN it was the League of the Nations, it fell because the didn't use any economic or military action to stop World War 2. If the United Nations refuses to intervene with North Korea a similar outcome could happen meaning another war could be started and the UN could fall. Without the UN the worlds peace would start to fall apart.
There are only eight countries that have nuclear weapons and North Korea is one of the three countries without nukes to not be apart of the Non-Proliferation Treaty. Along with being one of the few countries to not be apart of the NPT they have also directly threatened the US, South Korea, and Japan with a Nuclear Attack. It is up to the UN to protect the world from major threats like the possible wars that could take place after a nuclear attack like North Korea is threatening to do. Many people believe that North Korea doesn't have the ability to launch an attack at North America but they probability do have the ability to hit South Korea or Japan. Either attack could kill and injure up to two million people.
Many countries are either directly threatened or feel threatened by North Koreas WMB. For the good of National safety the UN needs to invade North Korea. Israel believes that there are many unstable countries that North Korea are trading with and providing them with guns.
I know that there are a few North Korean allies but the amount of people who could be harmed by a nuclear attack should over rule the small damage done by loosing a trading partner. I call upon the UN to do what they know is needed and invade North Korea. It is the right thing to do for the safety of many.
Policy Paper #2Israeli-Palestinian Conflict
Although Israel has made many attempts to make peace with Palestine, all of their proposed solutions have been shot down by the officials of Palestine, therefore Israel has been forced to try to introduce new ideas such as leaving some military and Israeli people in the West Bank but giving a good amount of the land to the Palestinian people. This whole conflict began at the end of World War 2 or more specifically the end of the holocaust.When the holocaust ended the Jewish people didn't want to go back to Germany so thousands of them sailed to the middle east, back to their holly land. When the first started coming the Arabs occupying the land didn't really mind but after many years of a constant flow of Jews coming to make their new life the Arabs started to fear they might become a minority. What the Arabs did in response to their fear was to ask Jordan, they country that actually owned the land that everyone was living on, to launch an attack onto the Jews. While being attacked the Jews took the land that they were staying on in self defense. After the war the continued to occupy the land. Then the UN formed mandate 181 which would keep the land divided up as it was, witch was about equal. Israel excepted but Palestine didn't and instead launched a war onto the Jews. During the war many Palestinians fled their homes which were later taken over by the Jews. This is what caused the Jews to get more land then the Palestinians.
Israel has made many attempts to make peace in their land but as of now none of them have worked. Their latest attempt to make peace was by offering Palestine 38% of the West Bank, but this was denied again by the prime minister Mahmoud Abbas.(Federman, 3) The reason that no peace treaty has been signed is because Israel is not willing to give Palestine thee amount of land that they think they deserve. A good example of the this is that in response to Israel's last offer Palestine responded by saying they would agree to the peace treaty if they moved the amount of the West Bank they received from 38% up to 90%.(Federman, 1) Of course Israel didn't agree to Palestine's proposed solution. Israel has mad many generous offers on sharing their land and the more the Palestinians fight against the offers the more land they can loose in the long run.
Powered by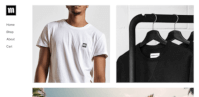 Create your own unique website with customizable templates.